Let's be honest, wardrobes can be a case of organised chaos and are often known to slow down your start to any given day as you hunt in vain for the outfit you desire.
You may feel like you sway between nothing to wear and wondering why on earth you actually have 50 pairs of shoes anyway?!
Organising the chaos for once and for all can actually make you feel more in control of not just your wardrobe but life in general.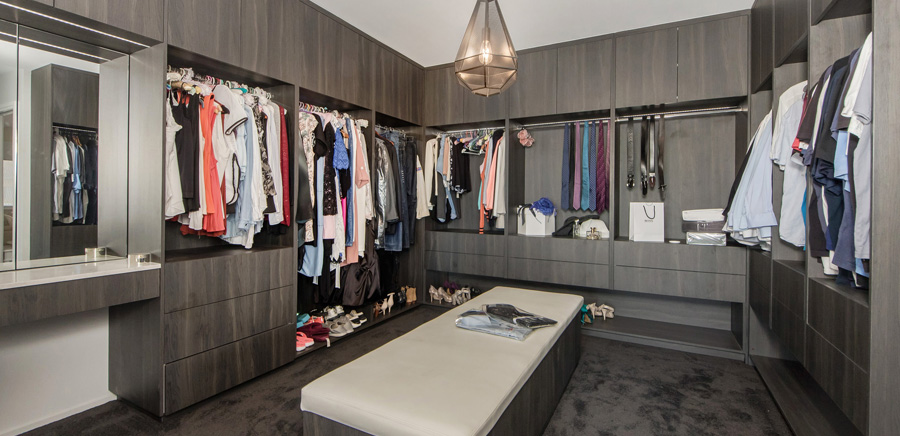 Step One: Invest in a custom wardrobe fitout
It may seem like a big investment at the time but you are adding value to your home and you will reap the benefits as long as you are there. Smart storage in any home is a highly desired inclusion but in the wardrobe it takes it to a new, and personal, level.
Consider your current collection of clothing and create spaces for folded items, delicates, hang space and basket storage cubes/shelves. This will instantly help determine where each item will live and help you regain control.
At Custom Cabinets we work with clients each week and help them to clarify their wants and needs. Our drawing program can bring your creation to life allowing you to refine your selection prior to manufacturing and installation. A custom solution that fits your space to a tee allows you to make the most of every inch from floor to ceiling.
Step Two: Clean up
Using four boxes sort your current wardrobe items into "Keep", "Maybe", "Sell/Donate" and "Bin".
Organise your keep collection into hang, fold and store piles ensuring that you put like-items together for ease of dressing each day. Place your 'maybe' pile into a draw or space that is a little out of reach (higher or lower than your usual go-to areas). You can then readdress these items in 3 – 6 months time and see if you want to add them into your keep collection or send them to the sell/donate category after all.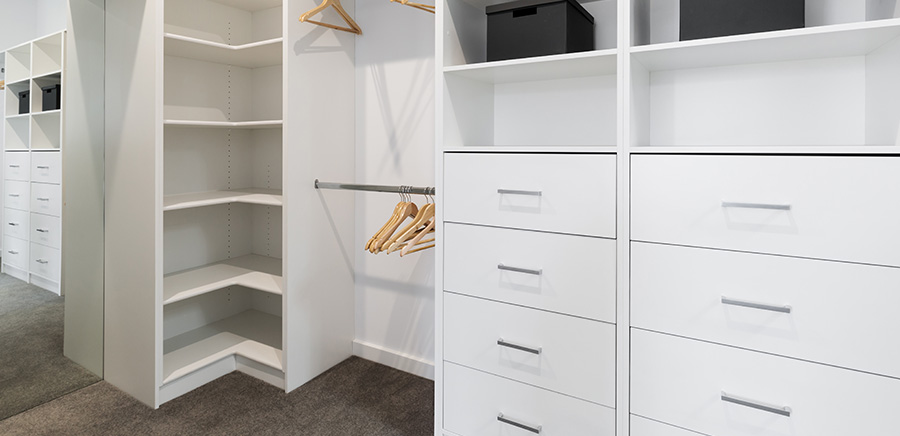 Step Three: Separate seasons
Pull your winter and summer clothing into separate areas of your wardrobe. This will instantly make it easier to find what you want quickly and allows you to move around your wardrobe throughout the year.
Step Four: Special storage
Create custom zones to store shoes – shoe carousels are a popular solution as are cube shelving options. The same approach applies to bags, accessories, belts, jewellery and ties. Utilise storage boxes and containers to help keep similar items together and reduce dust on items you don't use as often.
Step Five: Revisit at least once a year
Remember to repeat these organisation steps at least once a year to keep your new wardrobe fitout organised and current. As new items come in, it can easily get out of control over time. Take a moment to keep it organised so it continues to work hard for you.