CUSTOM DESIGNED
CABINETRY: BY YOU
Custom Cabinets was established in 2008 by Mick Trotter. 
We offer custom made kitchens, bathroom cabinets, wardrobes, laundries, entertainment units, office stations and a range of other more unique storage solutions.
Our aim is to source and provide the best products on the market for competitive prices. A variety of materials are used from melamines, polyurethanes, to stone and solid timber.
We have an eye for design and detail which ensures your project is in good hands from start to finish. Regardless of whether you require an entire house joinery fitout or a smaller renovation cabinetry project we are here to help. Enjoy the benefits of working with the director from start to finish.
We manufacture and install for residential customers, private builders and commercial clients. 
With a convenient factory base on the outskirts of Tamborine we are in a position to offer our cabinet maker services throughout Brisbane, Logan, Beaudesert and across the entire Gold Coast. We travel to our clients so we can measure while onsite and discuss the project details in person. 
We are big on communication and enjoy working with customers in order to bring their ideas and plans to life.
ONSITE CONSULTATION
Please contact us to arrange a suitable time to meet for a free, onsite measure and quote. During this consultation we will discuss the layout, design possibilities and options along with your joinery preferences. We will go over the material and finish options, colours, range and innovative new products on the market based on the budget you have in mind. If you have any questions please feel free to ask at any time.
PREPARATION & SUPPLY OF QUOTE
Following the consultation we will prepare a detailed quote including the options discussed. In some instances we will also supply a rough 3D PDF drawing to illustrate the plans that connect to the supplied quote.
For more detailed projects a deposit is required prior to producing 3D render drawings and plans.
Once a quote has been accepted we proceed to produce all drawings and plans which require customer approval prior to manufacturing to ensure it is exactly what you want. This is also the final stage to lock in selections, colours and finishes.
BUILDING & INSTALLING
All cabinetry is manufactured and assembled in our factory based in Tamborine. Once the construction is completed we then arrange a time to book installation. Depending on the size of the job this can take several hours to several days. We will discuss timeframes in detail prior to booking installation.
When onsite we ensure we leave a clean and tidy workspace and ensure customers are 100% happy with their new cabinets prior to leaving.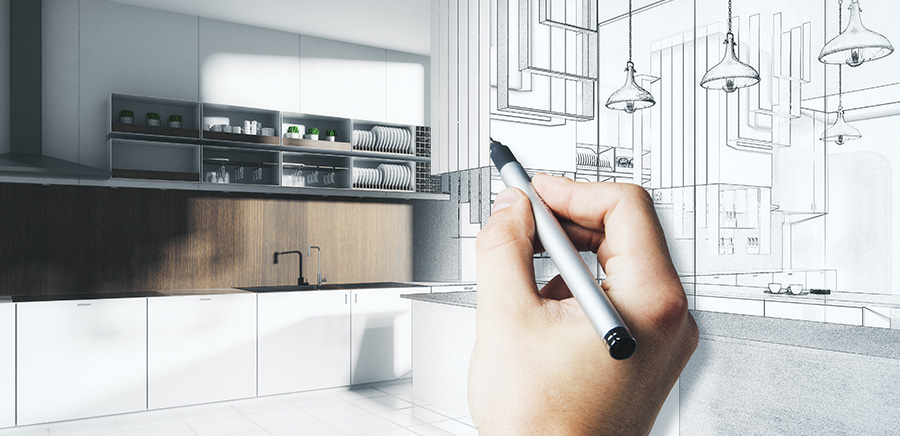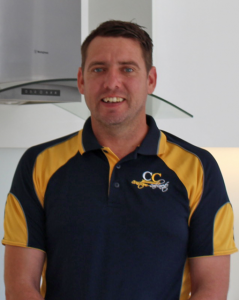 Mick has over 20 years of industry experience which has offered invaluable knowledge and supplied him with the tools to run Custom Cabinets. His attention to detail and good, old fashioned customer service helps stand him apart from others in the industry. He is prompt, friendly and reliable and is dedicated to getting each project completed in a set timeframe with no surprises when it comes to costs.
Word of mouth has helped Custom Cabinets grow over the years and offers no greater compliment when it comes to reflecting on his capabilities and expertise.
When he isn't busy building cabinets and bringing kitchens, bathrooms and living spaces to life, he is spending time with family and working around his own home.
Contact Mick today to discuss your next project.