Getting the most out of the space in your kitchen is vital when it comes to liveability and organisation. Plan your space right and it will be a breeze to cook in, clean up and store away. Plus, you'll be the envy of all your friends as they dote on the clever space you've created.
Whether you are renovating or building from scratch here are a few great tips to help with your selection process, design and layout.
Tip One – Plan your space
Consider the space between the countertop work space, to the stove/oven to the kitchen sink. This is a well tracked path and the more efficient this layout is, the more you will enjoy being in your kitchen. Don't space them too far apart and ensure there are no obstacles in the way.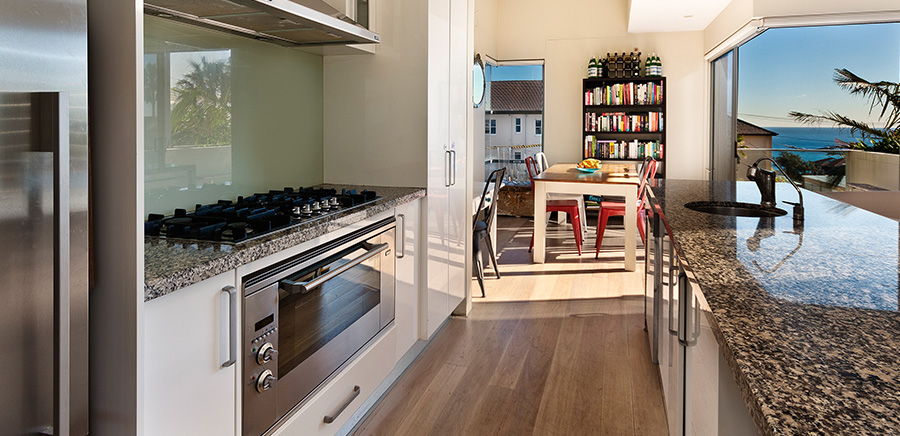 Tip Two: A home for everything
If you plan your storage spaces correctly every item will have a home. A mixture of cupboards, drawers and shelves will ensure you have the right 'home' for each and every item in your kitchen. plates and pots in drawers for easy access. Glassware in cupboards for less breakages. Display zones for those special occasion pieces you'll probably forget you own if they aren't on show. Review what's in your cupboards now and the space that they would work best in for practicality. Don't forget to include a space for your appliances – you don't want to be constantly storing the coffee maker, toaster or kettle.
There are some excellent and innovative items on the market now that allow access to tight and hidden cupboards, high overhead cupboards and previously hard-to-reach areas. Ask us more about the options available on the market today.
Tip Three: Style it up
Many of our clients are hesitant to go too bold on colour choices and we'll be honest – 80% stick with modern neutrals and are content with contrast between whites, bones and silvers paired with stronger tones from nature. The other 20% have confidence in a bolder colour palette and work the tones to create a theme and make a statement. Deep greys, bold blues, peppermint and sage tones all compliment the natural tones of timber flooring and marble bench tops.
Compliment this further with feature lighting and decor items and your house is instantly transformed into a home.
Our cabinet doors are available in an extensive range of colours and texture finishes which will suit all tastes and budgets. To view the colour ranges please get in touch.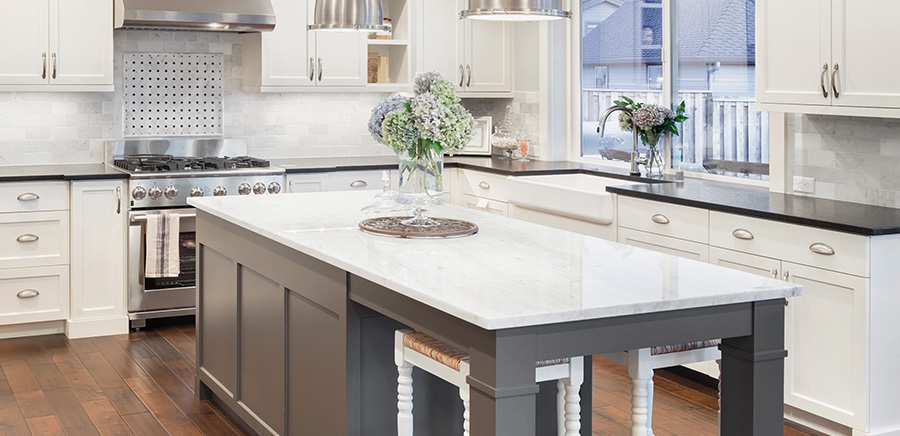 Tip Four: Hide the mess
While it might be tempting to place the kitchen sink on the island bench it can easily turn into a cluttered and messy area. By placing the sink away from the island it will give you a clear zone free of air-drying dishes, dirty dishes and watery mess.
Tip Five: Avoid the 'seasonal trends'
Nothing will date your home quicker than opting for the latest and greatest seasonal design trends. Stick with timeless finishes and approaches and you will ensure your home won't date over the years. The best selling aspects of kitchens are clever uses of space. Good taste never dates.
We have been working in the industry for a long time. We invite you to take advantage of our knowledge and experience.